About the Author: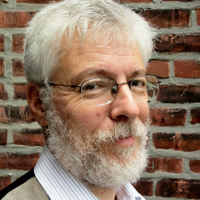 Stephen has degrees in medieval history and theology from Yale and St. Vladmir's Orthodox Theological Academy. A former priest, he served as the Eastern Orthodox chaplain at Columbia University. His previous academic writing has dealt primarily with Late Antiquity and Byzantine church life.
He is also the Chair of the CORE Executive of Inter-disciplinary.net and organizes annual conferences on aspects of the supernatural, evil and wickedness, and related subjects. It was an I-D.net project that took him to Prague for the first time in 2001 and he immediately fell in love with the city! He has been back many, MANY times!
Stephen, a Seattle native, is now a long-time New York resident and currently lives in Manhattan with his partner, Elliot.
Author Contact Information:
E-mail: NYCStephen12(at)yahoo.com
Facebook Author Page: https://www.facebook.com/StephenMorrisComeHell
Twitter: @StephenNYC1
Goodreads: http://www.goodreads.com/author/show/6574307.Stephen_Morris
Newsletter: http://www.stephenmorrisauthor.com/newsletter-sign-up-page/
Come Hell or High Water Series
Facebook Series Page: https://www.facebook.com/pages/Come-Hell-or-High-Water/229017257194544