MYSTERY THRILLER WEEK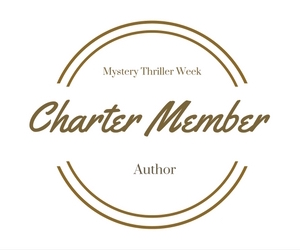 Mystery Thriller Week (February 12-22, 2017) will feature a number of thrillers and mysteries of various genres: straight-forward mysteries as well as cozy mysteries, paranormal and supernatural, mystery, true crime, historical, romance-mysteries, etc. Stay tuned for events that will feature Come Hell or High Water and Storm Wolf.
ANOTHER PODCAST!
Tired of listening to me pontificate yet? Hear me talk about the cult classic made-for-tv horror movie Crowhaven Farm on Scream Queenz!
PODCAST AVAILABLE
I was privileged to have the chance to talk with Hannah Kate on Manchester, UK public radio on Saturday, November 5, 2016. It was delightful to catch up with Hannah, a long-time friend from the Monsters conference project. She hosts "Hannah's Bookshelf" every Saturday and her guests are always fascinating — many are from the world of publishing, in one way or another, and are often related to horror-fantasy or related theme writing as well. Every week, she asks her guest to name which 3 books they would save in the event of a world-apocalypse; you'd never believe some of the books people want to save so you can see them all at her End of Days Library. I highly recommend making her part of your usual weekly listening. You can listen to the podcast of my talk with Hannah Kate here.
INDIE AUTHOR DAY on SATURDAY, OCTOBER 8
There will be a celebration of Indie Author Day on Saturday, October 8 in libraries across the United States. I will be participating in the events that afternoon at the Bronx Library Center (318 East Kingsbridge Road). See more details here.
LIVE ONLINE Q&A WITH READERS #VampBooks4Blood on FRIDAY, OCTOBER 7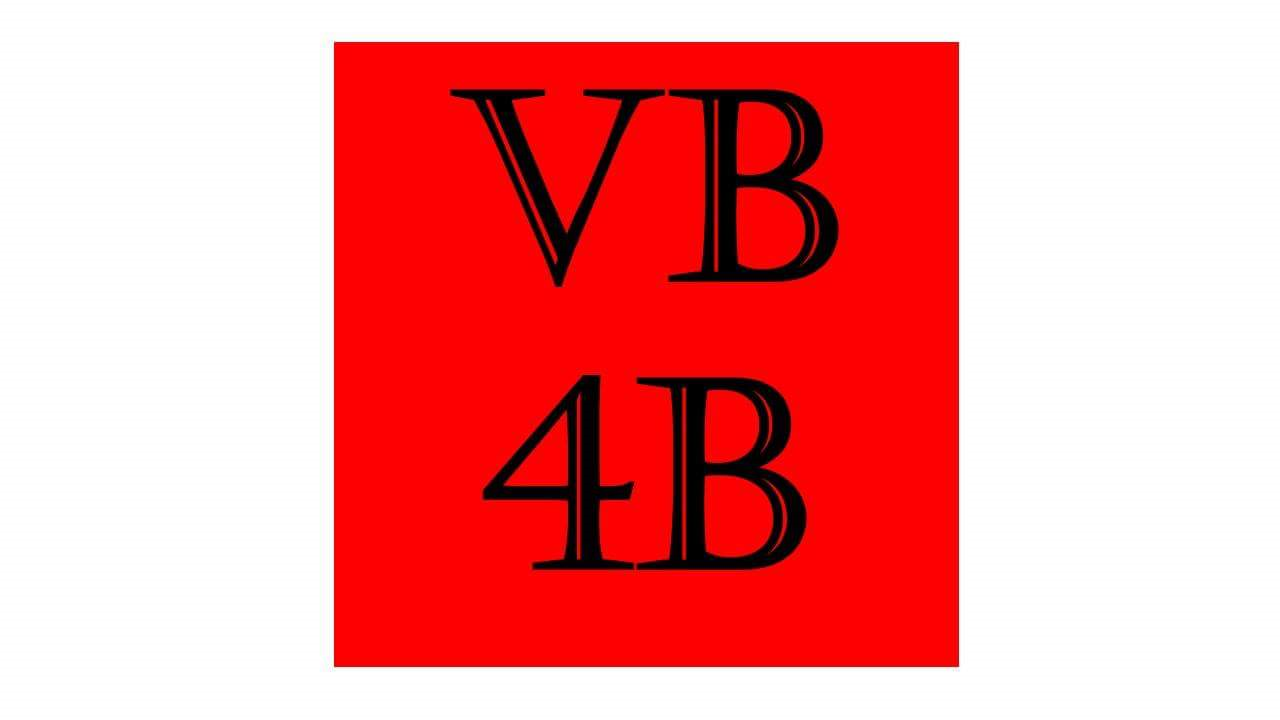 I will be answering readers questions and responding to comments live online at 1 p.m. NYC time on Friday, October 7. The event will be hosted by Books and Everything on Facebook; join the conversation here.
BROOKLYN BOOK FESTIVAL, SEPTEMBER 18



I will be at the Brooklyn Book Festival on Sunday, September 18, 2016. My newest book STORM WOLF will be available, as well as the Come Hell or High Water trilogy and When Brothers Dwell in Unity.
I hope to see you there!
CHURCH OF ST. MARY THE VIRGIN ON MAY 8
I will be discussing
When Brothers Dwell in Unity
with the Adult Education discussion group at the
Church of St. Mary the Virgin
in Times Square (145 West 46 Street, NYC) at 10 a.m. on May 8. Copies of the book will also be available for sale and I will be able to meet with parish members at the Coffee Hour following the 11 a.m. Solemn Mass.
COLUMBIA UNIVERSITY BOOKSTORE ON APRIL 12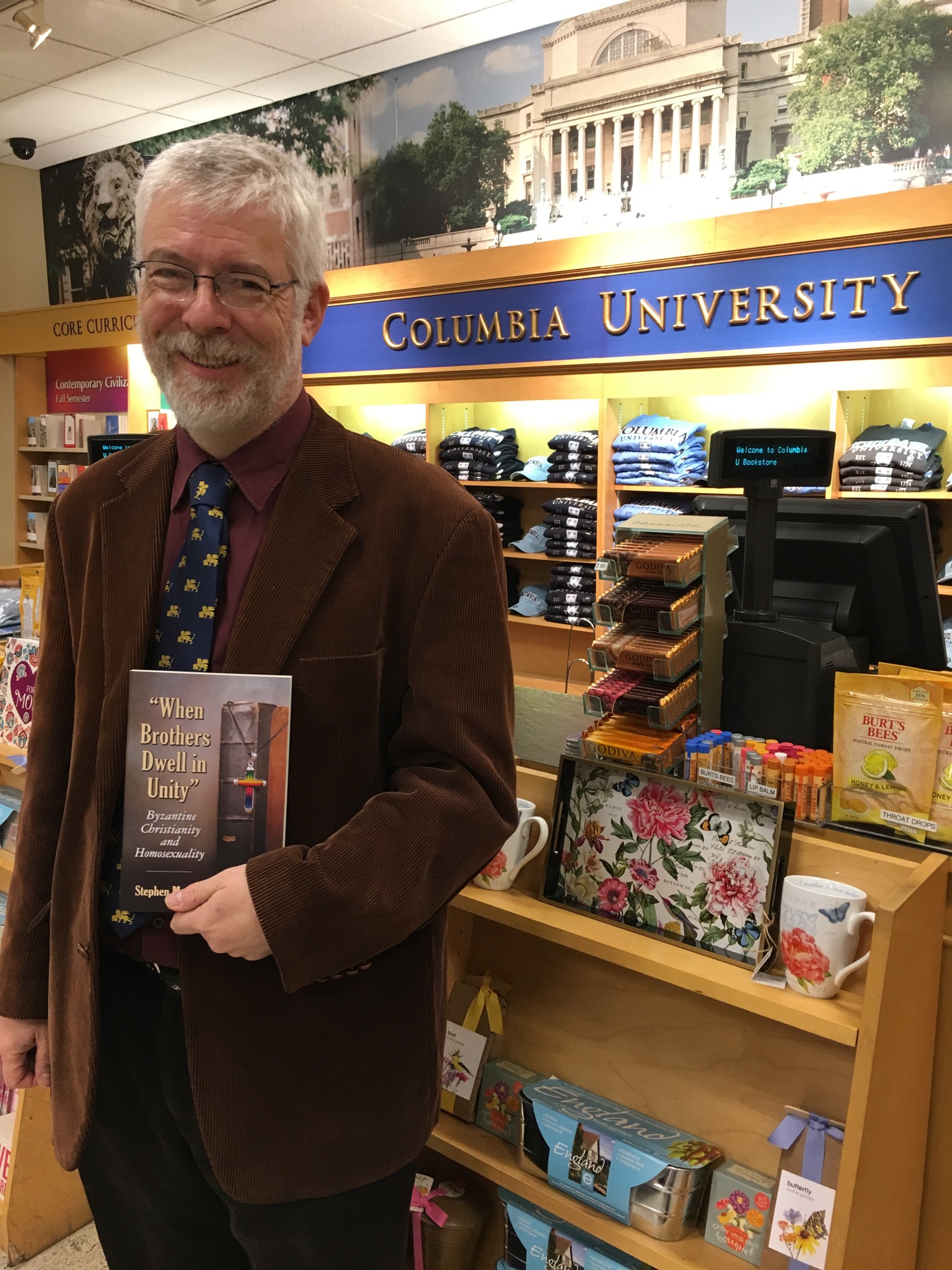 There will be a reading/signing of When Brothers Dwell in Unity: Byzantine Christianity and Homosexuality at the Columbia University Bookstore (Broadway at West 114th Street) on Tuesday, April 12 at 6 p.m.
HARVARD COOP ON APRIL 6
There will be a reading/signing of When Brothers Dwell in Unity: Byzantine Christianity and Homosexuality at the Harvard Coop (the college bookstore) on Wednesday, April 6 at 7 p.m. The book will be available at 10% discount. I will also be filming an interview earlier in the day for "The Literati Scene" with Smoki Bacon and Dick Concannon.

BROOKLYN BOOK FESTIVAL, SEPTEMBER 2015

UPDATE: It was a great day in Brooklyn!

Yes, it's coming up again! The annual Brooklyn Book Festival is scheduled for September 20, 2015 and I will have my spot-in-the-sun again! Stop by for an autographed book or to say "Hello!"

The festival can be easily reached by several subway lines:

take the M, R, 2, 3, 4, or 5 trains to Court St/Borough Hall, or take the A, C, F trains to Jay St/Borough Hall.

RAINBOW BOOK FAIR 2015

It was great to meet new friends and readers at the Rainbow Book Fair on Saturday!
******************************************
The RAINBOW BOOK FAIR

Saturday, April 18, 2015
12 noon — 6 p.m.
Holiday Inn Midtown
(440 West 57 Street)

************************************************
BROOKLYN BOOK FESTIVAL COMING!

The festival will be held on SEPTEMBER 21, 2014 from 10 am-6 pm.

Brooklyn Borough Hall and Plaza
209 Joralemon Street, Brooklyn NY 11201

The festival can be easily reached by several subway lines:

take the M, R, 2, 3, 4, or 5 trains to Court St/Borough Hall, or take the A, C, F trains to Jay St/Borough Hall.

More information about the annual festival can be found at http://www.brooklynbookfestival.org/

Discount copies of the Come Hell or High Water trilogy will be available at the Brooklyn Book Festival as well. Buy a set of the entire trilogy and get a FREE copy of Wolfbane!

*******************************************
READERS STUDIO 2014

I was busy at the Readers Studio 2014 over the last weekend of April, which was held at the Marriott Hotel near LaGuardia Airport. The annual conference is a 4-day weekend event that brings together tarot readers and students from around the world. As the tarot are so prominent throughout the modern storyline of the Come Hell or High Water trilogy, it was a natural place for me to hang out for a few days and make the books available! As participants in the conference often came from quite a distance (China, Australia, Israel, the UK, etc.), several chose to download the Kindle version of the trilogy–even tho I could not sign them–to avoid making their suitcases even heavier! Some bought the paperbacks (which I was happy to autograph) but I sent the books to them after the conference, also to avoid suitcase weight limits!

PRAGUE EVENTS A SUCCESS!


Preparing for the reading in the 15th century crypt[/caption]

Evil Conference + Radio Interview + readings & signings + visit with grandchildren = SUCCESS!!

My recent visit to Prague was a great success! I went to Prague primarily for the 15th annual Conference on Evil and Human Wickedness, the same conference featured in the Come Hell or High Water trilogy! The conference was well-attended and the delegates were all enthusiastic to discuss all things WICKED and EVIL from a variety of viewpoints. You can see all the abstracts of the papers presented here but I especially recommend the papers on the Wicked Witch of the West (Session 1), Evil Architecture (Session 4), the frugal vs. the miser, and cannibalism (both in Session 7).

As long as I was in Prague, I was also able to introduce the CHoHW trilogy to the city that inspired it. So I was able to

1. visit my daughter and grandchildren (they live in Germany and came down to spend a few days with Grandpa in the Czech capital);

2. held two reading-signing events (one was held in a 15th century crypt in the Old Town! — this space is now called "Propaganda" and is a vodka-theme bar during the later evenings);

3. an interview on Radio Prague (listen here); and

4. met with Prague bookstore owners who have begun to stock the trilogy in their stores;

5. the Prague Post printed two stories about me and the trilogy, which you can read here and here.

It was a very busy 9 days that I was there! Whew! But an exciting, fun-filled time was had by all!

MARCH 22 and 26, 2014 in PRAGUE

Come join the party! The Prague-based fantasy thriller — all the magic based on authentic medieval & Renaissance occult beliefs and practices and incorporating local legends and history of Prague — arrives in Prague!

There are 2 events scheduled:

I will be reading and signing copies of the books on Saturday, March 22 at 7 p.m. in the Andels Hotel (next to Novy Smichov Shopping Center).

I will also be reading and signing copies of the book and engaging in a Q-and-A discussion with the audience at Bohemia Bagels on Masna 2 (near the famous Astronomical Clock in the Old Town area of Prague) on Wednesday, March 26.

While I am visiting Prague, capital of the Czech Republic and setting of the Come Hell or High Water trilogy, the 15th annual Conference on Evil and Human Wickedness will be in session March 22-24 and my daughter will come down from Germany with her 3 children to meet me for a few days following the conference.

ABOVE THE BRIDGE WRITER'S CAFE on Monday, November 18

I was invited to join the HURTS SO GOOD themed meeting of Above the Bridge Writer's Cafe on Monday, November 18 at 8 pm! I read a short selection from Part 2 of the Come Hell or High Water trilogy. I met some great fellow writers from the neighborhood and the audience was delighted with my selection.

Come join the Above the Bridge fun each month — at Le Cheile at 181st Street and Cabrini Blvd.

UPDATE ON THE BROOKLYN BOOK FESTIVAL (SEPTEMBER 22)

It was a great book festival on sunny, Sunday September 22. Enjoy the photos, courtesy of Elliot Kreloff….

I had discount copies of my newest release, "WOLFBANE," at Booth #185, beneath the "Stephen Morris, Author" sign, at the Brooklyn Book Festival on Sunday, SEPTEMBER 22, 2013 from 10am-6pm. The festival was held at

Brooklyn Borough Hall and Plaza
209 Joralemon Street, Brooklyn NY 11201

PART 3 Book Party UPDATE:

The May 2013 release party for Come Hell or High Water, Part 3: DELUGE was held at Marie's Crisis at 59 Grove Street, New York City. Photos of the event, a fun time being had by all: